Methods for localization and elimination of earth faults in compensated networks.
The method of the additional earthing of the affected phase during an earth fault and its influence on MV and LV network safety.
Research of methods for fault localization based on a detailed analysis of measuring records obtained in the real distribution network in 2010.
Possibilities in application of existing equipment for measuring and managing the network to locate earth fault by means innovative algorithms in the accordance with the philosophy SmartGrids.
Improvement of algorithms for protection of distribution networks using communication to IEC 61850.
Methods for testing digital communications with protection according to IEC 61850.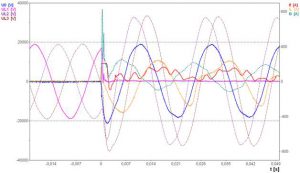 ---
Head of laboratory
Jaroslava Orsagova
Technicka 3082/12, 616 00 Brno, Czech Republic
Email: orsagova@vut.cz
Phone: +420 541 146 224